The Goon is a Mega Morphed Ghouled Boon Doc Slug who came to the 99 caverns from another Slugterra. Instead of the slug being controlled by the slugslinger, Goon is capable of controlling the Slugslinger. He paralyzes his victim and then uses his dark energy to take control of the mind and body. In the process he learns all about the slugslingers strengths and weaknesses as well as all about the area the slugslinger lives in. Using these details to his advantage, Goon takes control of each Slugterra he invades.
~~~~~~~~~~~~~~~~~~~~~~~~~~~~~~~~~~~~






~~~~~~~~~~~~~~~~~~~~~~~~~~~~~~~~~~~~
The Goon is the main villain in Slugterra: Ghoul From Beyond
and Slugterra: Return Of The Elementals
. When shot from a blaster he can attack with Ghoulgoyle and ghoul a slug making him almost impossible to defeat. Check out his specs and attacks below.
Goon specs from slugterra.wikia.com
Goon: Species Goon Doc #003G
A Famous Slug of this species: Goon
Preferred Habitat: Unknown
Power Type: Poison Ghoul
Element: Dark Shadow
Rarity: Ultra Rare
Protoform Abilities:
~Makes people feel ill when standing nearby.
~Can sense the ghouling process from great distances.
Attacks: 6
Medusi: Poison attack that will slow an opponent down for a short period of time.
Creepsleep: Poison paralysis drops opponent into a temporary coma.
Turncloak: Emits a ball of dark light that creates a zombie-like feral state. Slingers will start attacking allies.
Ghoulgoyle: Hits an opposing slug and uses Dark Energy to transform them into a ghoul.
Leachfang: Kills the opponent by using this.
Darkgoyle (unofficial name): temporarily paralyzes a person, then uses its Dark Energy to takeover a person's mind & body for its own purposes, and gives the person a ghoulish appearance until they are no longer needed.
Goon transformation: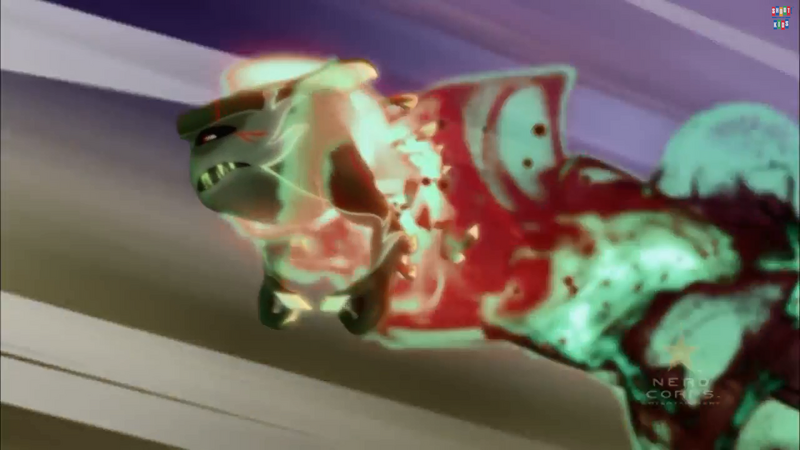 To download this coloring page click the image below and save the PDF.
This coloring page is free to download, print and create. I do however, accept donations. Any amount helps keep the hobby alive and allows me to continue to bring my readers awesome printables and coloring pages.
If you donate $5 USD I will email you 5 printable SlugTerra Info cards! You must send me an email with how much you donated and What five slugs you wish to get from the list posted here: Slugterra Info Cards! Be sure to also check out my Slugterra Card game. Collect slugs and battle opponents in epic slug battles!
If you print and color this Slug, take a Picture or scan it. I would love to share your art on my facebook page!
If you have a specific Slug you would like to see made into a coloring page, let me know in the comments below, it may be the next one I create 😀
Get my other Slugterra Coloring pages by clicking here
You can find Burpy (Infurnus) and the others!